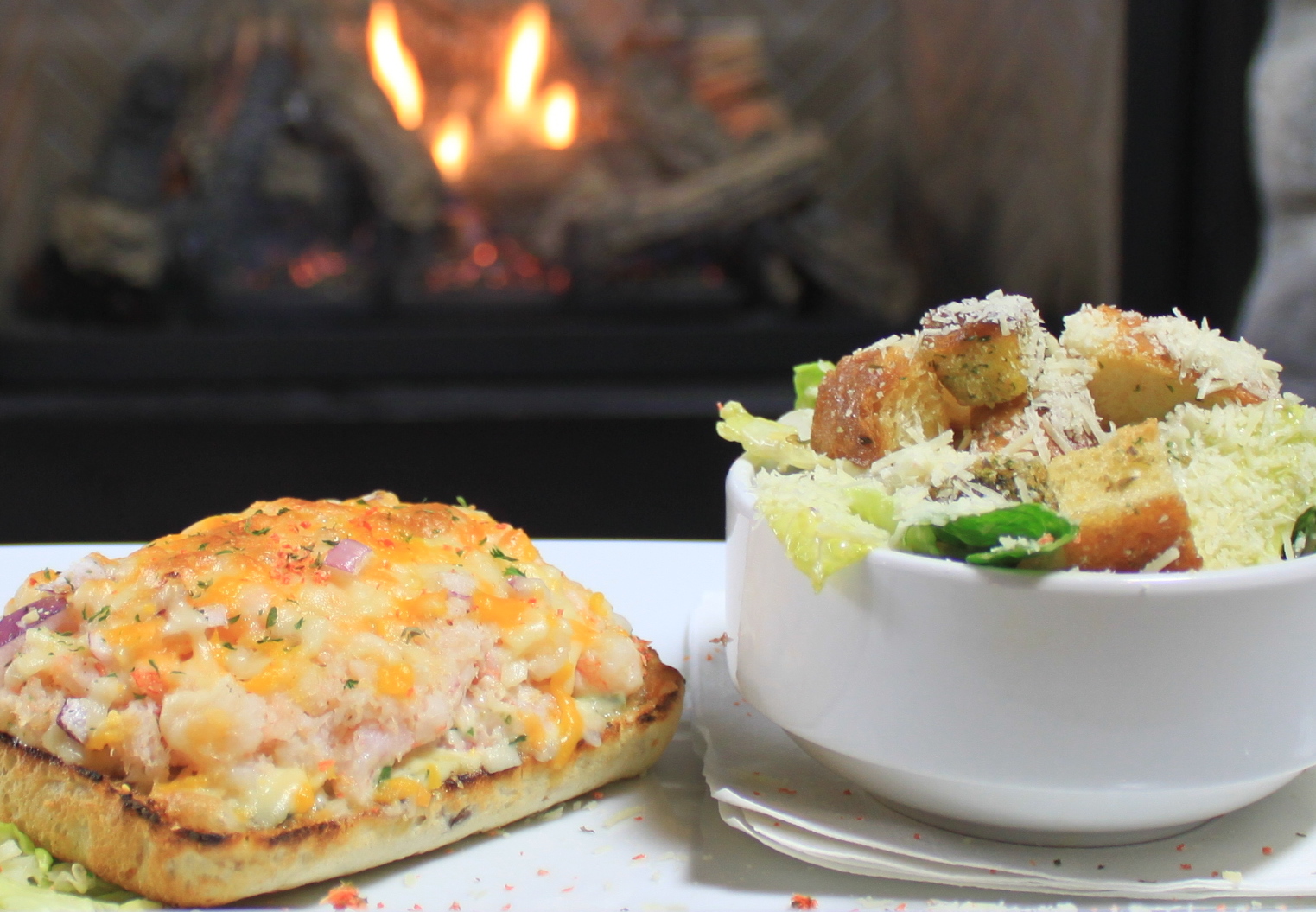 Gilly's Seafood Club
Baby shrimp and Dungeness crab stacked with bacon,
lettuce and tomato on
two slices
of toasted whole wheat bread. 
14.95
Chicken club
Sliced roasted chicken breast with bacon, tomato, lettuce and pesto mayo
on two slices of toasted whole wheat bread. 
12.95
Thinly sliced Candian beef piled high on a soft ciabatta bun
served with au jus. 
11.95
6oz AAA sirloin steak served on garlic toast
with fries and salad. 
1
5.95
Dungeness crab and baby shrimp stacked high on focaccia bread
with Cheddar and Mozza cheeses, pesto mayo and red onion. 
13.95
A jumbo croissant stuffed with Dungeness crab, shrimp,
The classic with crisp bacon, lettuce, tomato and mayo
on toasted whole wheat  
9.95
Tender slices of roasted chicken, pesto mayo, lettuce, tomato
and sweet red onions rolled in a cheese tortilla  
12.95
 Served with your choice of fries, green salad, fresh veggies
or a cup of the daily soup.
Substitute sweet potato fries 2.95